What is the Steganos Password Manager?
The password manager offers you an optimal and securely encrypted overview of all login data. It lets you create new, strong passwords at any time. An all-in-one solution that creates an overview and at the same time offers maximum security for your personal data, payment details and documents. Whether on your PC, smartphone or optionally in the cloud.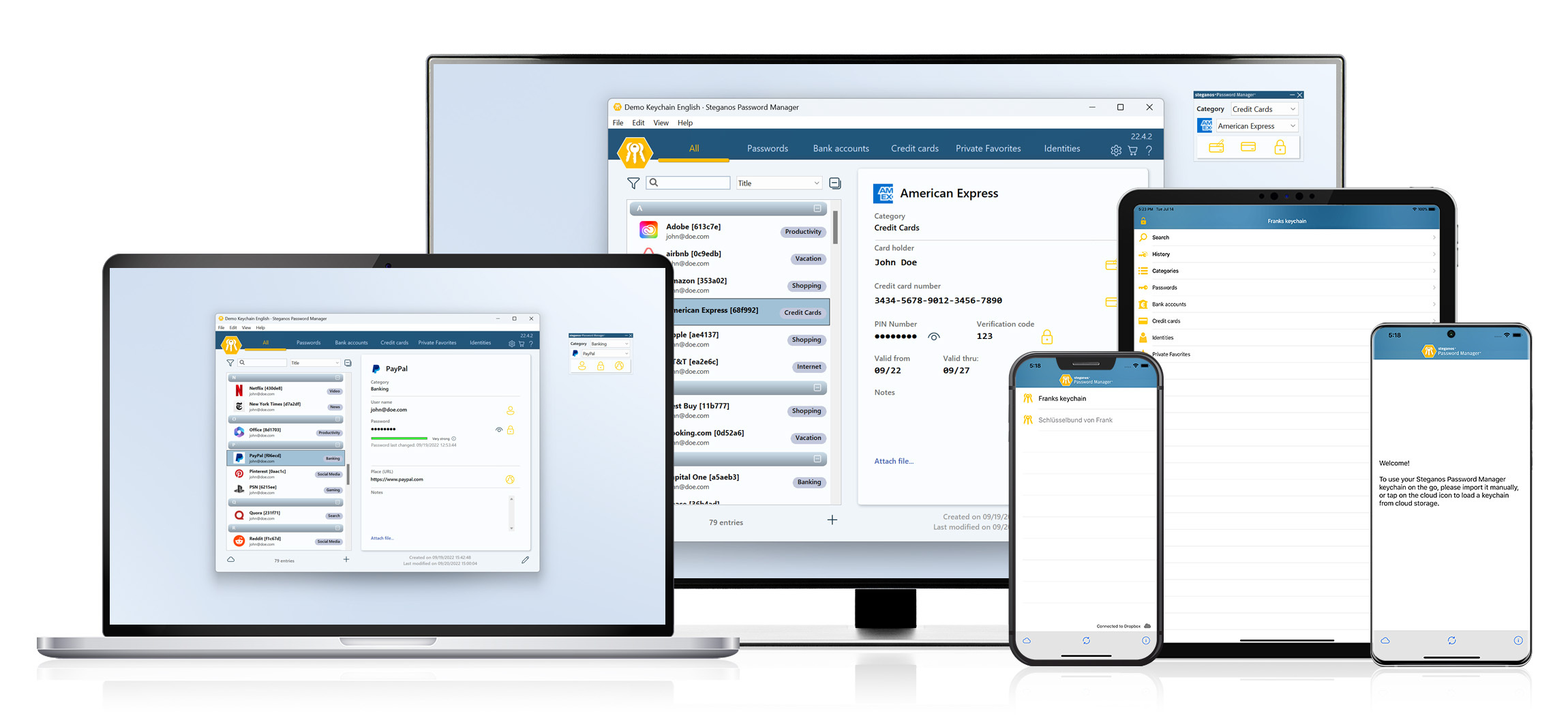 Why do I need a password manager?
A password manager is much more secure and clearer than managing the various passwords manually. A notepad is easily lost, and passwords stored in the browser can quickly be read by hackers in an emergency. An overview and security can only be guaranteed with the appropriate encryption and storage of data by a password manager.
The experts at the German Federal Office for Information Security (BSI) and Stiftung Warentest also recommend using a password manager program. In comparison, password managers are more secure and easier to use than saving passwords manually.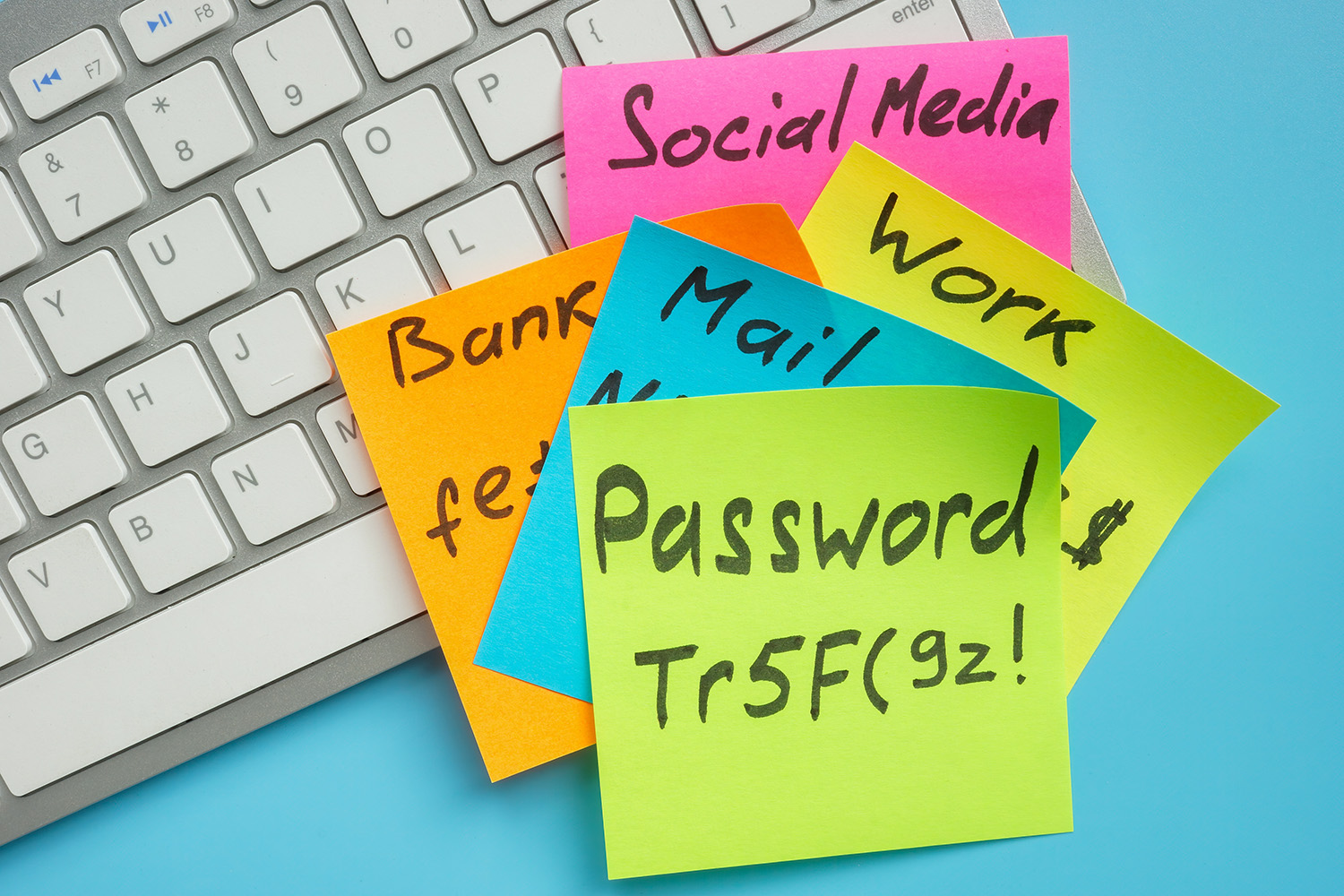 What our customers say
GK
G. Kreuzer

I like the PW Manager very much. I have nothing to wish for either in terms of presentation or content.
EK
Ellie K.

I like the option to print out passwords. It's also good that I can save notes.
JM
José Morales

I was always satisfied with the service and the program during my time using it.
Easy on your wallet:
A real price-performance champion
With our annual subscription model for Steganos Password Manager you receive numerous unbeatable advantages:

✓ Password manager for Windows, Mac, Android and iOS
✓ Secure encryption of your login data
✓ Regular updates
✓ No additional costs
✓ Security made in Germany

What are you waiting for: Save 60% permanently now!
39,99€ 15,99€
No bait pricing! Price remains the same every year.